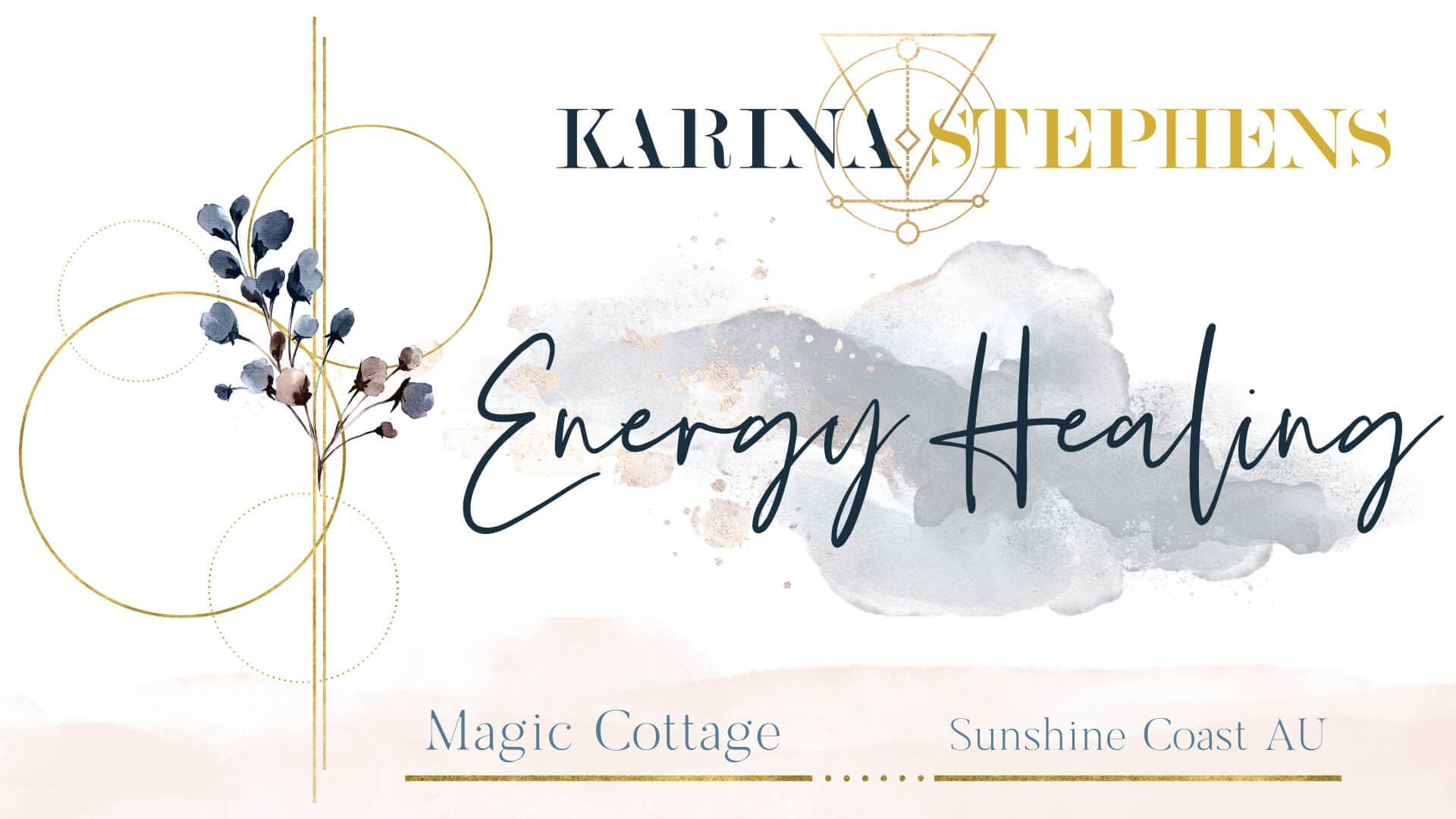 I've got you!
Burnt Out, Stressed Out, Maxed Out, or Checked Out? "BOSOMOCO", yep been there, I know how you feel.
Plagued by Fear, Overwhelm and Doubt, otherwise known as "FOD", who hasn't had FOD in the last 2.5 years?
Have a feeling you've been thrown off kilter and there's just something Not Quite Right, "NQR".
It's time for an energy balance and a whole lot of TLC.
What is a Soul Signature Session?
Karina's Soul Signature Session is a powerful experiential journey that consists of deep cleansing, clearing, and balancing of the physical and energetic field.
A combination of various healing modalities, designed to work on all four levels of a person, being the physical, emotional, mystical, and energetic.
Guided by the body's unique energy field and her intuition, Karina tunes into what is needed most, what can be shifted, transmuted, and healed based on what the client is ready for.
Utilising techniques and practices such as vibrational medicine, shamanic practices, energy balancing, sound healing, intuitive massage, essential oils, chakra balancing techniques, and alchemical processes.
The purpose of these sessions is to self-empower you to unlock your full potential and to release the misalignment that stops one from moving forward.
Individual sessions will assist you in your journey of awakening, and self-actualisation.
Every Soul Signature Session is unique to the individual. Some people may experience joy and bliss and others may feel deeply relaxed and grounded. No two sessions are the same.
It is entirely up to the individual as to what they are needing at that particular moment in time.
Soul Signature Sessions are strategically designed to:
Work with the body on all levels including physically, emotionally, mentally, and spiritually allowing for deep transformation
Stimulate the parasympathetic nervous system turning on your rest and relax state
Remove blocked energy from your subtle energy body
Free up Qi or life force in your body
Clear your chakras
Completely relax your mind, body, and spirit
There are literally only a few Soul Signature Sessions available
each week so booking ahead is essential!
Price is $247 for the 2 hrs and…
includes everything you need to make your visit one you will want to repeat again and again and again…
What should I expect on the day?
Working with intention, we begin the journey by testing and balancing the subtle energy systems in the body so that we can come into harmony with our own authentic alignment.
A de-coupling of the fight or flight system is then performed so that we can match our personal heartbeat together with Mother Gaia's. This enables you to switch on the parasympathetic nervous system and engage the rest and relax response.
Following this is a full-body energy balance, completely aligning and re-engaging all energy systems within the body.
Then we work with the energies outside of the body, using beautiful shamanic healing practices and principles.
Energy balancing in the form of chakra cleansing, and sound healing completes this sacred journey.
The whole journey lasts two hours. Sessions are held in the Magic Cottage on Karina's property in the middle of the rainforest at Buderim, on the Sunshine Coast, QLD.
How do I prepare for my Journey?
Refrain from alcohol and other mind-altering substances 24 hours before and after your Soul Signature Session
Ask for a healing dream to help you receive your soul essence the night before your Soul Signature session.
Spend time connecting to nature before and after your soul retrieval. The magic cottage is located just 400 metres from Serenity falls, in Buderim. If you can, schedule time to visit the falls before or after your session.
Consider any looping patterns in your life that you are ready to release. Maybe you have a limiting story or belief that keeps you stuck and unable to move forward. We will work on this in our fire ceremony.
Come with an open mind. If this is your first time experiencing an energy healing or are new to shamanic practices, you may be a little out of your comfort zone. This is good. Transformation occurs when we trust the Universe and open ourselves up to divine healing.
Karina Stephens
Karina Stephens is a qualified energetic healing practitioner with 25 years of experience in intuitive bodywork.
She founded the award-winning Enrich Retreat & Spa, at Tweed Heads, Australia in 2012 and has now opened a studio on the beautiful Sunshine Coast in Buderim.
Combining her experience in Energy Balancing, Reiki, Shamanic practices, Intuitive Massage, Essential Oils, Meditation, and Alchemy, Karina has designed her unique 'Soul Signature Sessions'.
Providing a holistic approach for anyone looking for a professional alternative, and complementary option to their health and wellness.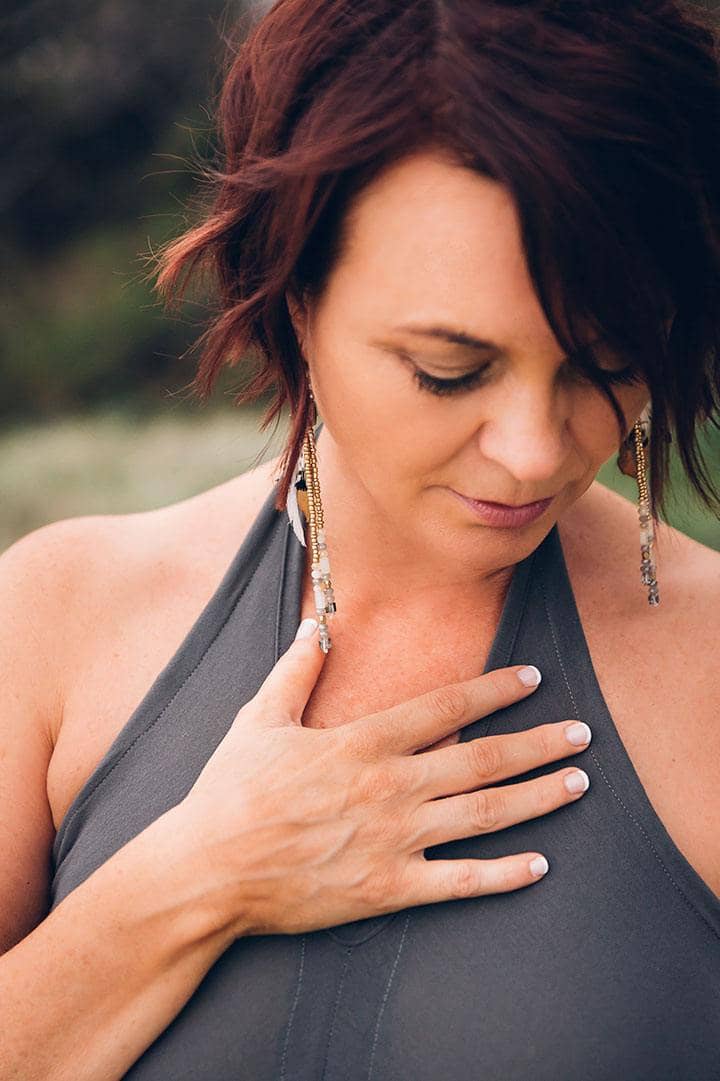 Take a Tour of the
The Magic Cottage
There are literally only a few Soul Signature Sessions available
each week so booking ahead is essential!
Price is $247 for the 2 hrs and...
includes everything you need to make your visit one you will want to repeat again and again and again...
Surrounded by natural rainforest, just minutes away from Serenity Falls waterfall, the Buderim Studio provides a haven for those desiring to escape and re-calibrate back into natures rhythm.