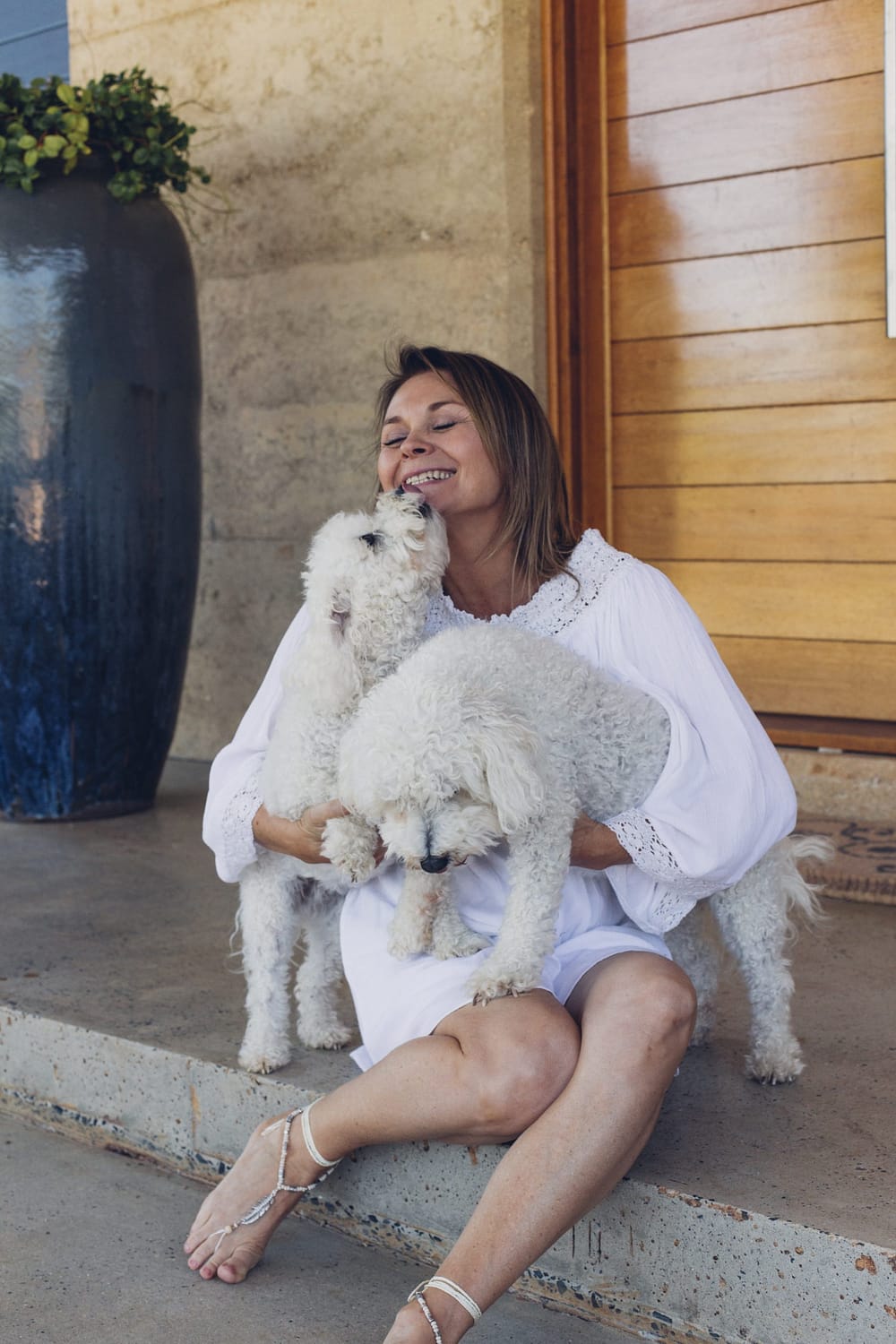 Dedicated to helping animals and their human's live life to the fullest.
If you are an animal lover like me, then you are probably already sensitive to their energies. You know when your pet is hurting, grieving, stressed, in pain, or depressed.
As a sensitive yourself, you want to do all you can to alleviate their suffering and help them live a long and healthy, happy life as part of the family.
As an animal energy medicine practitioner, I can teach you to:
Work with the subtle energies in your pet's body
Reiki
Clear and balance stuck energy
Move energy through the meridian system
Emotional Freedom Technique for your pet
Connect with them on a deeper level
Animal Massage
Surrogate testing
Using Crystals and Essential oils
Stress Management practices
These practices and techniques work:
If your pet has had any type of trauma
Moved homes
After Surgery
Grieving / loss
Pain management
Behavioural issues
And so much more
 
Did you know your pet is probably picking up on your energy?
A lot of the issues our beloved animals experience is because they are picking up on your energy. It's called energy transference.
If you are going through a lot of stress, struggle, pain, grief, any kind of illness, life challenges or spiritual challenges, then they can mirror that back in some way. Taking it on themselves and manifesting it into physical and emotional issues.
My specialty is working with you both, clearing and balancing both yours and your pets' energies.
I can teach you how to use the techniques on yourself as well. It's amazing how often the animals' symptoms disappear with their human heals themselves.
Putting the power in your hands, literally!
The greatest gift I can give you as an energy guide is to empower you to develop your own authentic skills and talents.
We all have them. We are all becoming energy sensitive and the more we work with vibration and frequency the more powerful we are.
As you learn the techniques, practices and principles and develop the awareness of the subtle energy systems you can help in healing not only yourself but also your animals the other humans in your life.
Here's how it works!
All sessions are held online so that your animal can stay in its natural surroundings, and you can both feel comfortable.
Sessions are recorded on Zoom, and you get to keep the recording so that you can refer to it again and again
The initial session is to get you familiar with energy, connect with your pet on a deeper level and learn the basics of energy medicine for animals.
Sometimes you may need a couple of sessions in order to go deeper and achieve lasting results. This is entirely up to your pet and you.
Sessions are 2 hours long. Your pet can hang around the whole time or not, this is entirely up to them. If they wish to leave, we can still affect their energies and you can still learn the techniques and tools to use on them for the rest of their lives.
Giving Back!
When you book in for an "animals and their humans" session, a percentage of the profits goes towards 'EMMA', Energy Medicine and Magic for Animals.
EMMA is a volunteer service that provides energy medicine to animal rescue sanctuaries on the Sunshine Coast, Australia.
Please note, Karina is not a veterinarian and therefore she is not able to diagnose a health condition. Please consult with your veterinarian if your pet is presenting with any health symptoms. Energy Medicine for Animals can help your animal holistically and energetically and is a wonderful addition to the care and wellbeing of your beloved animals.