Discover my 3 signature secrets for how I created an internationally award-winning business in only eight months!
Grab my

Free Energy Signature

eBook and Audio download.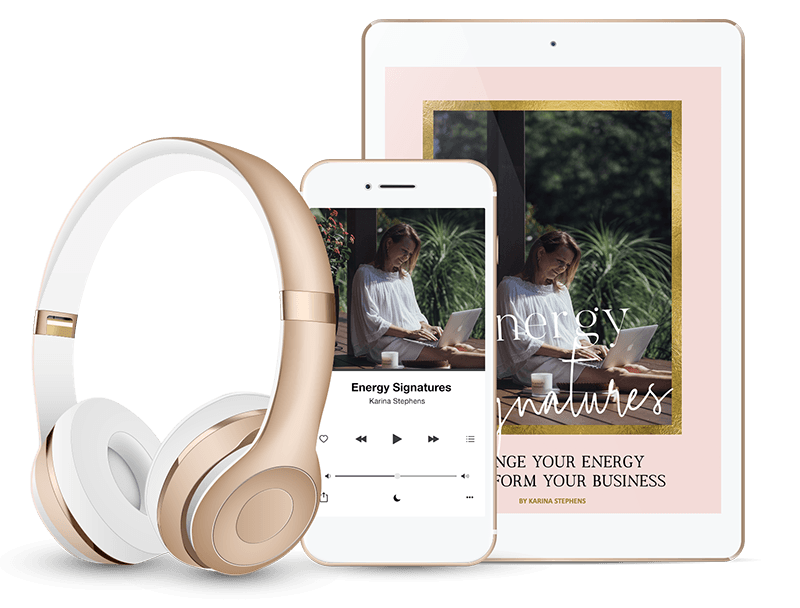 Hi,
my name is

Karina,

In 2011 I had a crazy idea to start a luxury wellness spa and retreat, and after only eight months of operation that little retreat won best day spa in Australasia, that's all of Australia and Asia just in case you didn't get that bit :-).

To say that it was easy would be a lie, like all start-ups we had our teething issues. But I worked my little butt off, I pushed and struggled and stressed over every little obstacle.

And through sheer grit and determination our hard work payed off.

I had achieved my dream of becoming an internationally award winning entrepreneur. But what was next for me was burnout and adrenal fatigue. I literally couldn't do anything for the next 12 months whilst I healed.

So, for 12 months, as I began to get my energy back, I started to change the way I did life and business. I changed 3 key areas of my life and in turn I completely changed the energy of my spa. Yet I wasn't even working in it.

In 2013, we entered the industry awards again and lo and behold, we came first runner up against over 250 other spas in Australia and Asia. We didn't win but that award was significant for me because it showed me that just by changing my energy I can transform my business.

I did it the hard way and then I did it with ease and flow. I ask you, which way would you rather do business?

I've written a little eBook which provides you with the 3 key areas I worked on to change the energetic signature of my business. This took me years to learn and my hope is that it can save you the time and the heart ache that I had to go through.

It's my gift to you, please enjoy the read, it won't take long, it's an easy read or you can take advantage of the audio and listen to that whilst you workout or commute to work.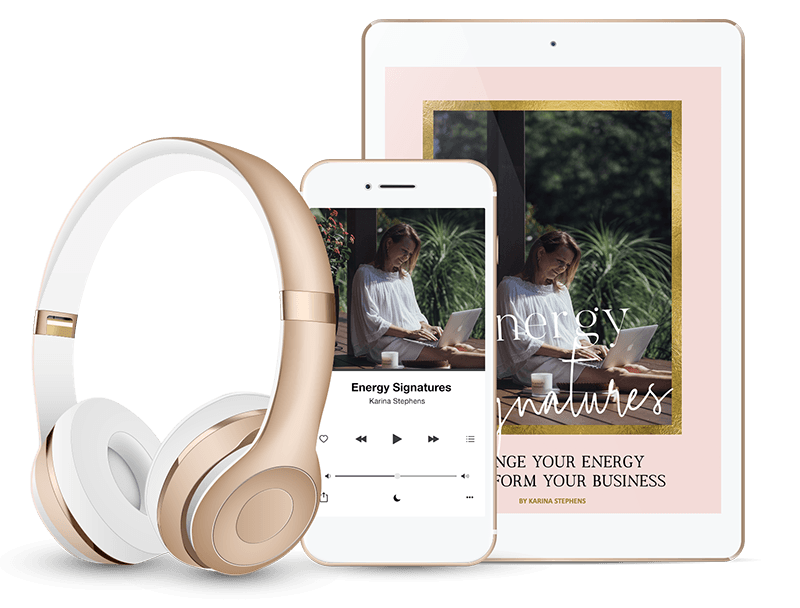 Changing your businesses energetic signature
Learn my secrets on how to create more impact, influence and affluence in your mini empire.
There is a new energy of Entrepreneurship evolving and we need to tap into this energy now so that we can be fully expressed and create from our highest potential.
You can begin to have massive impact, influence and affluence all by changing your mini empires energy. Don't wait for life to pass you by. Don't keep struggling and striving in business. You don't have to.
Grab your copy now and begin the journey with me.
Karina xo