Free Pace Of Grace (POG)
10 day access
Do you want to attract Affluence, Influence and Impact in your business faster?
We CANNOT transform energy if we are going at full speed
and burning ourselves out…
And because your mini empire is energy and if you want to attract more affluence into your life, then you need to change the energetic signature of your business in some way.
So, if you are in any way like me and I think you probably are, then you are a take no prisoners, suck it up princess, make it happen kind of legend. You know how to get things done.
The problem is:
Things are either not happening fast enough for you,
You are burning yourself out in the process or
You just know there is something more brewing in the ethers that you need to call into your life.
Here is my BIGGEST, JUICIEST ADVICE for getting traction in your business fast without resistance and struggle…
SLOW DOWN!
You see, it sounds like an oxymoron, right? In order to speed up you have to slow down. But it's a universal law.
Business loves both Dynamic and Magnetic energy. It needs both if you are to continue to do what you love and have affluence, influence and impact in a greater way.
In order to achieve this, and NOT get burnt out we need to operate in both dynamic and magnetic energy. These power energies, I call Dynetics.
Learning what this looks like on a daily basis means the difference between a business that mirrors back to you stress and struggle or one where there is a beautiful combination of effortless flow and purposeful energy. I learnt this the hard way…
When I started my spa and retreat I only knew one way to do things and that was the hard way…
I put the shizzel into hustle and was making a mark in my industry. Yet, it was all done with only one energy source and I ended up with BOSOMOCO.
"I was Burnt Out, Stressed Out, Maxed Out and Checked Out."
What I learned over time was there is another energy source that you can work with. One where manifesting becomes effortless and where you can begin to create affluence with ease. The key to tapping into this energy is NOT doing more, it's actually DOING LESS Physically and MORE energetically.
This looks like Meditation, Yin movement, nourishing your body with higher vibrating foods, and reprogramming your mind.
As I began to incorporate these practices into my day, my life changed, the way I attracted clients changed. The therapists that I hired were different. I was literally on my back, healing from Adrenal Fatigue yet the Universe was working on my business.
Because I tapped into a different energy source, I was able to step back from work yet still create an International Award-Winning Business.
So, my dear one, if this sounds like you, if you are someone that needs to tap into another energy source and create greater affluence, massive influence and have more impact, then I have a gift for you.
The Pace of Grace Retreat is part of my RETREATme package. It guides you on a journey to your TRUE SELF. When you learn to SLOW DOWN and find the PACE which life wants you to go at, you give yourself the opportunity to listen to the ways your Mind, Body and Soul communicate with you.
Once you understand how to listen, you will learn how to truly nourish yourself and tune into a higher vibration.
Pace of Grace
How to access the Pace of Grace and find that flow and rhythm.
Selah Effect
A little secret called the Selah effect and how this can lead to your greatest success.
Alchemist Kitchen
An introduction to my Alchemist Kitchen where you can start to transform your health and wellness.

Guided Yoga
A beautiful Yoga practice for grounding.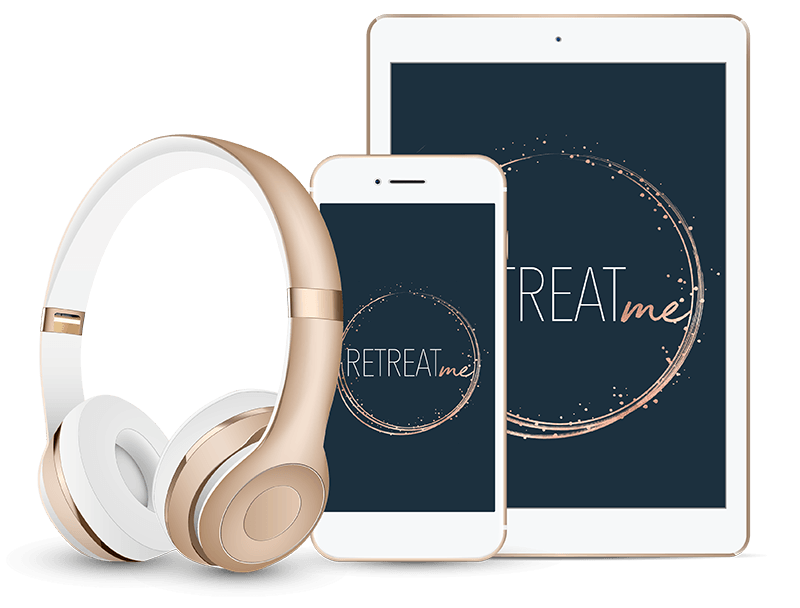 When you request access, you get all this
FREE FOR 10 DAYS!
So that you can begin to tap into this energy source, and begin to manifest with magnetism, becoming a magnet for all you desire.
Go ahead, sign up now and get your very own V.I.P. access pass for 10 days.
What have you got to lose?