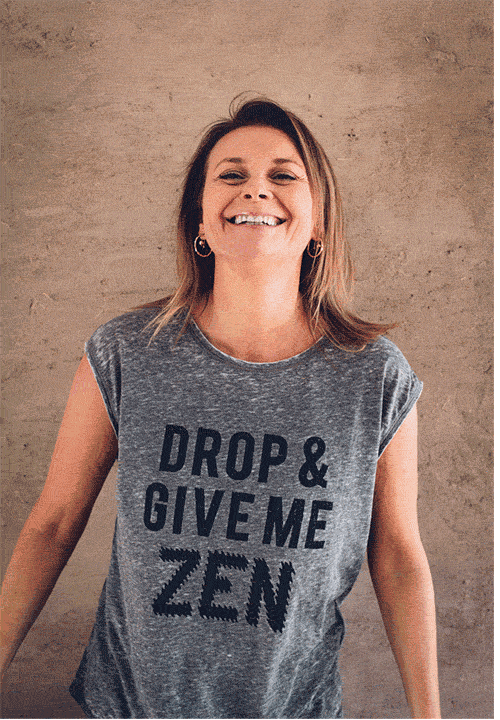 Well Hello there,
I've Been expecting you!
Just as the currency for the ancient alchemist was precious metal, I believe the currency for the modern day alchemist is energy.
Everything is energy and the true super hero power is to be able to transmute energy into matter so that you can live the life of your dreams.
If that interests you my friend, stick around, things are only getting started!!!
A new energy for earth
In December 2012 my life completely changed. I suffered major health issues and went through a financial crisis. As a result, I became an obsessive student of Energy.
As we settle into a new age astrologically, we also awaken to a new energy system.
This is called 5D. This higher frequency energy is calling us to wake up and shift to a higher frequency world.
My mission is to help you get ready for this shift. To prepare you to move into this higher energy vibration with ease and grace. We are the ones who have the potential to create massive changes in the world and the ONLY limitations we have is ourselves.

My Story
I am an award-winning entrepreneur, having taken a luxury wellness day spa from start up to winning the award for Best Day Spa in Australasia in only 8 months.
I have spent 30 years in the Health and Wellness Industry. Having trained as a nurse, I then decided I wanted to try and keep people healthy, so I became a personal trainer and holistic therapist.
I am co-partner of Enrich Training & Development; an international sales, leadership and culture change company I run with my husband, Ian Stephens.
I am a qualified Wellness Coach, Louise Hay Heal your Life Facilitator, The Art of Feminine Presence Facilitator, and have completed the Raw Food Nutrition course with David Wolfe and the Body Mind Institute.
I wrote my book, "The Pace of Grace" because of all of the feedback from our guests at the spa and my own personal wellness journey.
I was seeing way too many people stressed out, maxed out and burnt out, including myself and I figured we needed to say enough's enough. Life wasn't meant to be lived like this, why are we walking around stressed out, tired and wound up when we could be enjoying an amazing life which is full but also balanced with the right amount of work, rest and play.
12 Years ago, my health was suffering to the point that I was experiencing major PMT, weight gain, mood swings, bloating, major allergies, hormone imbalances and was eventually diagnosed with stage two adrenal fatigue.
Yet, on I soldiered working in my mini empire, thinking I was a real wuss bag when I needed to sleep in the afternoon. I cussed myself when I would sit down at my desk and the only thing to happen was severe overwhelm.
I knew something wasn't right and I couldn't go on like this any longer. I became a seeker of all things good, I leaned into some lifestyle changes which became must do rituals because they made such a huge difference in my life.
I had to re-adjust my beliefs and values and learn to listen to the inner wisdom and my body. My nutrition, whilst good before became life enhancing. I changed my exercise to activities which nourished rather than depleted.
I learnt to slow down and go deeper and what I got in return was more life, more love and more laughter.
As I worked on my energy and mindset my business changed as well. I noticed a synergy and serendipity that wasn't there before. What used to be a struggle and major stress started to morph into this effortlessness. I was actually working less on my business, yet it became more successful. Now I get to work from anywhere in the world and connect with amazing awesome people who are awakening to the fact that there is another way to do life and business.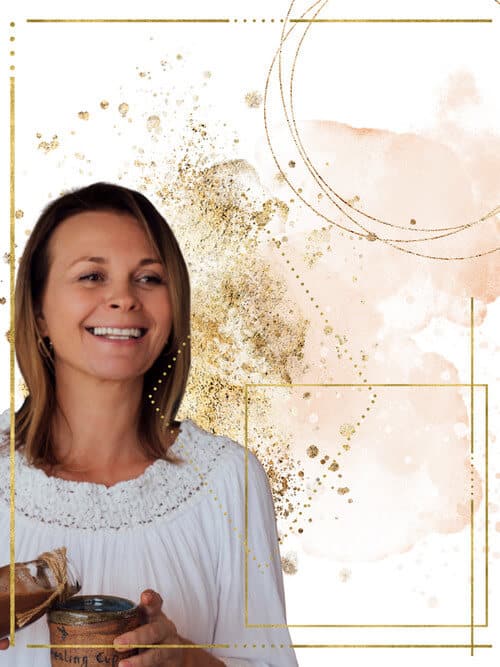 I was born in a town called Ballarat in Victoria, Australia. I spent my childhood living in my imagination. Living there was like being the star in a movie; I could be anyone, anywhere at any time.
Now that I am older and know about the law of attraction I can see that I was definitely a student of this law my whole life. I just didn't know that riding a broom stick around the backyard thinking that I was Calamity Jane and reading every horse book written was how you manifested your dreams.
I bet you never knew that both Flicka and Black Beauty lived in my back yard.
I was a tenacious little thing and determined is a polite way of saying annoying. If I wanted something nothing would stop me. This included boys, jobs, and bubblegum jeans.
What happened though is I pretty much got a lot of what I wanted, eventually and without anyone's help. I was of the opinion that if it was to be it is up to me. In time, life taught me that it can be a good thing to ask for help and most of the time people will help when they can.
I started work at 12 years old in my uncle's fruit and vegetable shop and I ate most of the profits. I am so glad that it wasn't a candy shop or I'd have amalgam fillings on top of my amalgam fillings.
I grew up with not a lot of money, so I learnt early on that I had to work hard to get anything. This meant that I developed a great work ethic but also adopted a belief that life was a struggle. When you have this belief, guess what? Life will always be a struggle! Funny that.
I didn't grow up religious but my Nana was a catholic and I truly believe that her prayers were responsible for the angel on my shoulder. That little angel kept whispering in my ear, "there's more to life than this', and she kept me going when nothing else could.
When I was 28 I went in search of me. See, I thought I lost me and had to go find her again. Sort of like looking for survivors in the rubble of an earthquake.
This journey has been the most remarkable, excruciating and beautiful trip of my life. Oh the places I have been to find 'me' again. The thing is, I found out that you can never lose yourself, she's always there, sometimes she just gets misplaced.
I got married later than most; I waited all those years to find my man. In my search for this perfect soul mate, I wrote a love list of all the qualities I wanted him to possess. Then in a moment of profound wisdom I said to myself, "I will not commit to anyone until I have all those qualities myself". I forgot that I was a slow learner and so for 10 long years that love list was about me.
Be Warned moments of enlightening can result in major, major life lessons.
Once married, I figured that I was pretty much done with the life lesson crap and there could not possibly be anything else that I needed to resolve, Ha! God decided in all her infinite wisdom to give me a man with kids and an Ex.
The moral of this story is, 'Do not for one second ever think you're enlightened or you will be humbled beyond words'.
So now my husband and I run enRich and we get to work together and travel together and play together.
I absolutely love what I do, and the challenges life brings. It's funny though, the more settled I get in my little comfort zone having come so far and achieved so much, the more I have to call on that little tenacious nine-year-old to come out and have a tea party with me and share with me what's in her imagination. Remind me what it is like to keep dreaming, dream big and live for your dreams.
One can never become complacent and static because then one becomes like a smelly pond with pawn scum. Life is spirit and spirit is energy. I love the saying, "Spirit without matter is motionless and matter without spirit is expressionless."
So that's just a little about me. If I had to fill in a questionnaire it would probably look like this:
I love writing, photography, walks with my dogs, learning new things, seeing new places, lazy weekends, spa day's with my husband who also happens to be my best friend, movies, travelling business class, my home, a great book, going to movies, and having my own mini empire.